PARKING/SHUTTLES | CAMPING | ENTERTAINMENT | VENDORS | MERCHANDISE | ONLINE STORE
Support the Port Dover Kinsmen Club and other local organizations by purchasing your official merchandise.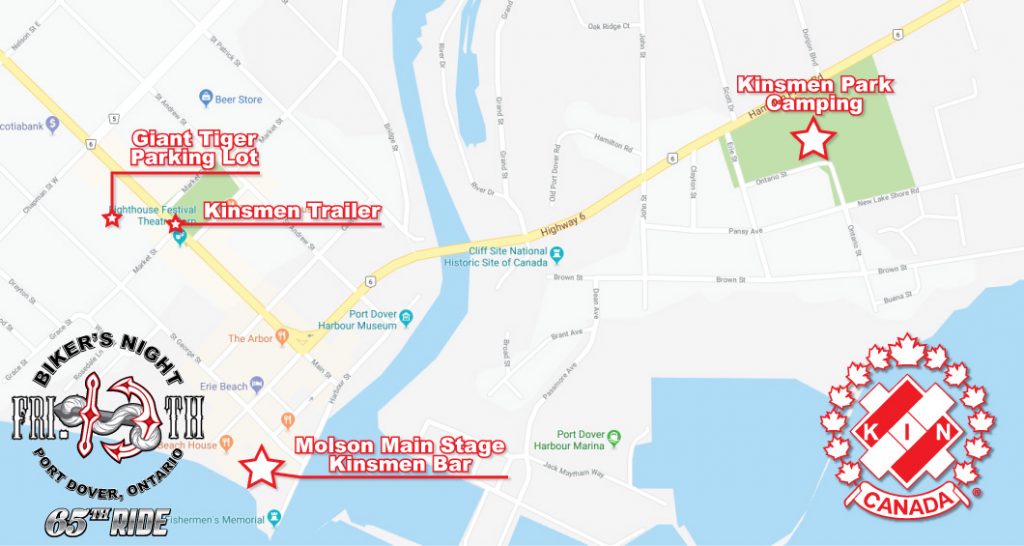 Locations Will Include:
The Kinsmen Trailer on Main Street right in front of Powell Park
The Molson Main Stage (All new location, Knechtels Parking Lot and Beach just off St. George Street, beside the pier)
Giant Tiger Parking Lot (beside Lake Erie Savings on Main Street)
Kinsmen Park on Hamilton Plank Rd.
Items include:
Unisex T-Shirts
Mens Tank Tops
Ladies Tank Tops
Hats embroidered with the Port Dover Fri 13th Anchor Logo
Patches
Towels embroidered with the Port Dover Fri 13th Anchor Logo
Proceeds
Proceeds from the merchandise revenue are donated to local organizations including Port Dover Skating Club, Port Dover Minor Softball, Port Dover Minor Hardball, South Coast Special Needs, Terry Fox Foundation, Norfolk Association of Community Living and many more. Make your purchase count and give back to our community! We thank you for your support.

July 2018 Shirt Designs